ASCA National Model App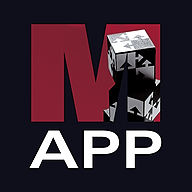 You're busy. We get it. You need to access your school counseling program details wherever you are during the school day – at your desk, in the hallway or during a faculty meeting. Access the ASCA National Model app (MApp) on your desktop computer or download for mobile devices.
Organize your program on your phone, tablet or desktop computer
Pull up your school counseling program data whenever you need it
Track how you spend your time – in real time – and compare it with the ASCA use-of-time recommendations
Immediately access your results reports whenever an administrator has a question
MApp seamlessly connects to the ASCA National Model District Portal, the Counselor Education Portal and the RAMP application portal.
MApp also gives you a place to create a school counseling program portfolio, including:
Vision/mission
Annual student outcome goal
Classroom & Group Mindsets & Behaviors action plan
Annual administrative conference
Advisory council
Calendars
Classroom and group lesson plans
Classroom and group results reports
Closing-the-gap results reports
Download from the Apple Store or Google Play to put your school counseling program right where you need it – at your fingertips.