School Counselor of the Year Award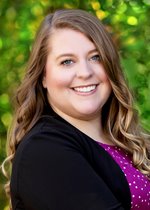 Congratulations to Olivia Carter, school counselor, Jefferson Elementary School, Cape Girardeau, Mo., the 2021 School Counselor of the Year (#SCOY21). "Olivia has single-handedly brought trauma-informed practices to our school and built a team of educators on our trauma team that has helped transform our school and better fit the needs of our students," said Zech Payne, Jefferson Elementary School assistant principal. Read more about Olivia and view the announcement video. Hear from Olivia in her own words.

"Each year, this School Counselor of the Year program shows us what the research tells us – that school counselors have a significant impact on students' academic achievement, social/emotional development and plans for life after graduation," said Jill Cook, ASCA executive director. "Through their dedication, contributions and excellence, these finalists have demonstrated their commitment to the values and mission of the school counseling profession."

The 2021 School Counselor of the Year finalists are: Vanessa Goodman Barnes, Millbrook Magnet High School, Raleigh, N.C.; Megan Bledsoe, Discovery Middle School, Vancouver, Wash.; Sarah Flier, Willow River Elementary School, Hudson, Wis.; Barbara Truluck, Palmer Middle School, Kennesaw, Ga. Watch the 2021 School Counselor of the Year Gala online.
Read about the state school counselors of the year.