Templates & Resources

Ready to get started? Download all ASCA National Model templates to use in your program. Or, download them individually by clicking on the links at the right.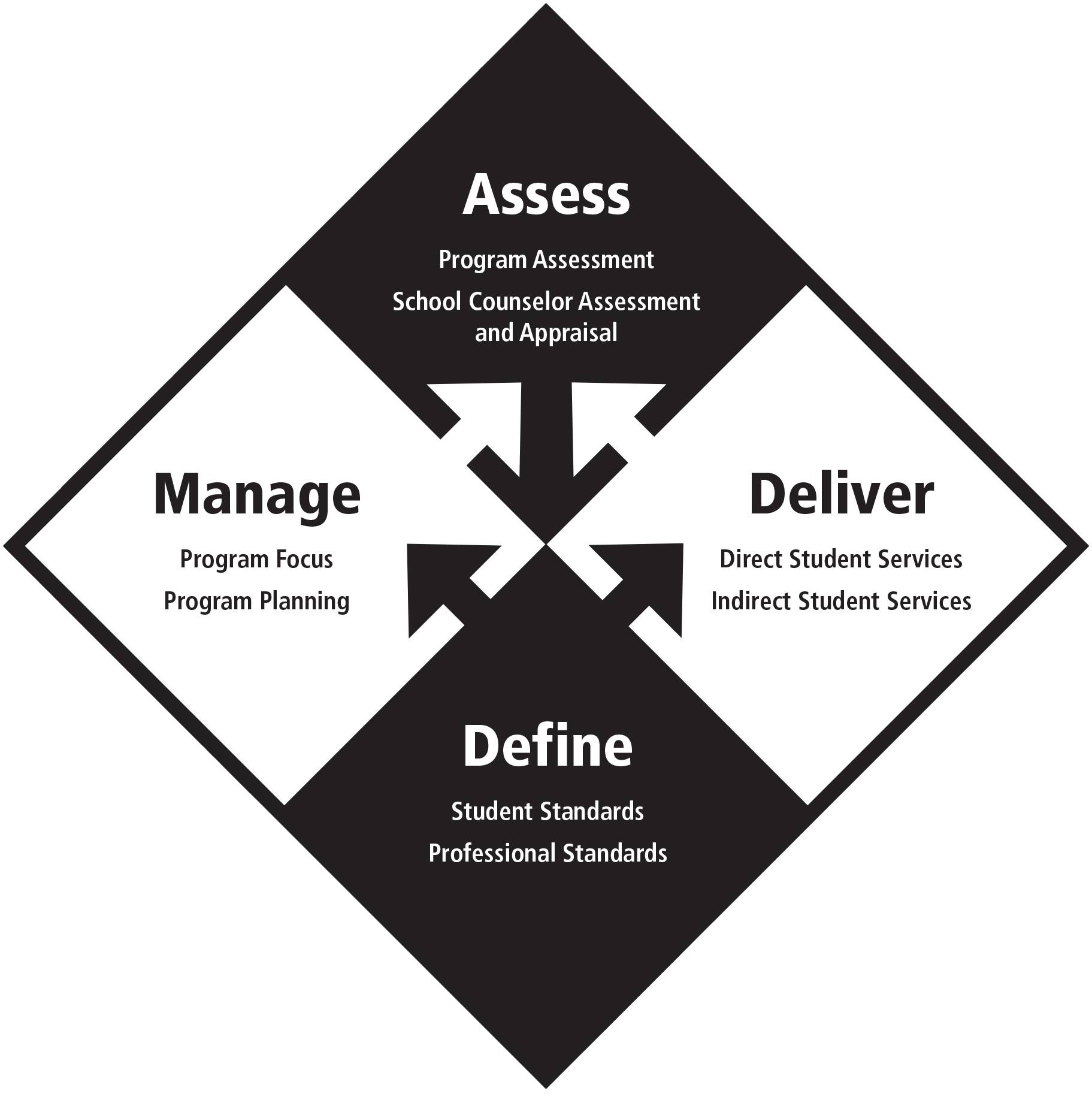 Download a copy of the ASCA National Model diamond to use in training. The ASCA National Model diamond is a registered trademark of the American School Counselor Association. It may be used in trainings or classes without requesting permission first. To request permission to reprint the diamond in a publication, contact Kathleen Rakestraw.
Download the ASCA National Model Executive Summary.